Custom Made Backgrounds



Well this is the story behind these custom-made backgrounds. I was fooling around with Adobe Photoshop and I decided to make little backgrounds with me and the HP guys. So I thought to myself, well what if I made backgrounds with other people and having their choice of guy with them? So here is where you can send in a picture of yourself and tell me which Harry Potter guy you would like to have a picture with. I admit, they might not be that good, but it's fun to open your desktop and see you and Rupert looking back at you. Here's a sample of the first one I made with me and Rupert, I can only get better with practice.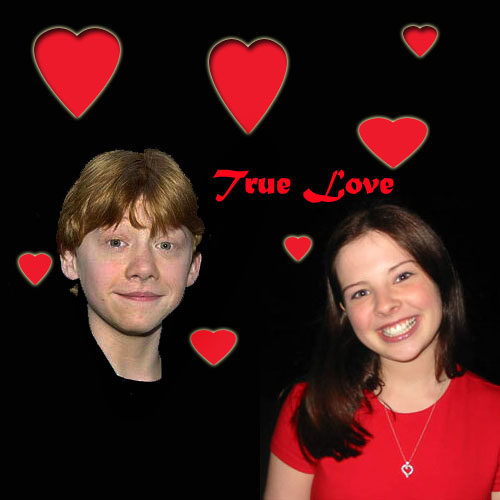 So send in pictures of you guys and your request of what guy you would like here. I hope you enjoy the backgrounds that I'll make for you! You can also request text to be on it. On mine it says "True Love", but if you like, you could add in a little poem or something! You can even request a particular picture of your guy. If it's not Rupert, it would be nice if you'd send that along, because I don't have many of the other guys. Thanks lots!